YNET – Bulgarian Deputy Minister of Regional Development, Pavel Tenev, resigned Wednesday following the circulation of photos depicting the Bulgarian government official performing a Nazi salute next to a mannequin dressed as a Nazi soldier.
The photo— which was taken in 2008 in a wax museum in Paris—was circulated by Bulgarian media outlets.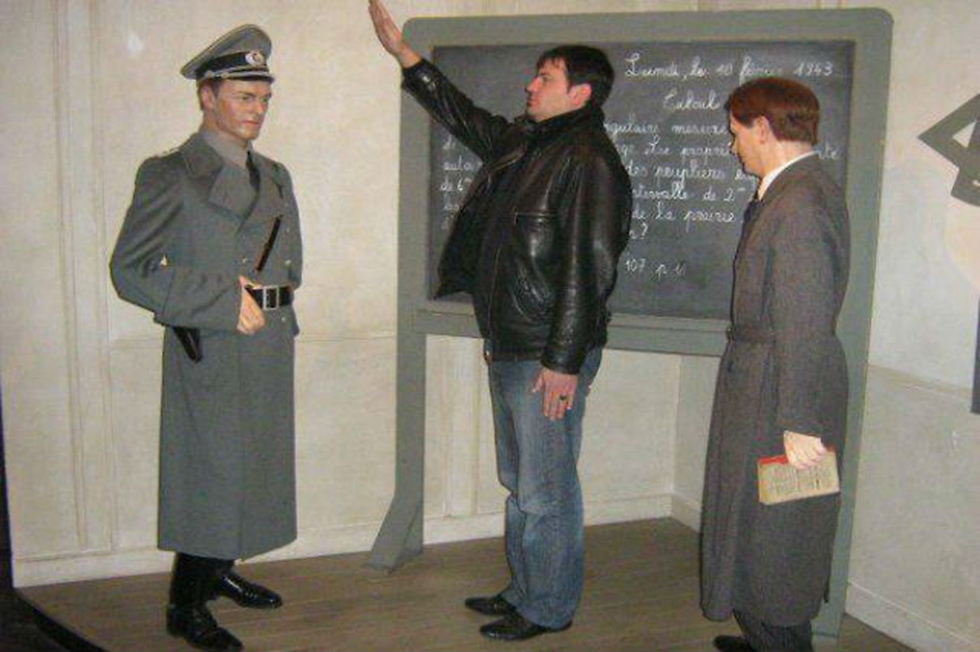 Bulgarian Deputy Prime Minister Valeri Simeonov defended Tenev, saying that the photo does not indicate support for Hitler or him being a Nazi.
Simeonov, a member of the nationalist United Patriots party, added that the photo was "a joke" and pointed out that he also visited the Buchenwald concentration camp 20 years ago.
Following the circulation of the photo, Tenev was forced to explain that he was not a follower of Nazi ideology, reiterating that the salute was a joke. Despite his attmpts to brush off the criticism however, Tenev resigned from his post due to the tension that had ensued from the photos.
It is not the first time an incident of this kind has occurred in the country. Several years ago, former Bulgarian Prime Minister Boyko Borissov decided to fire a senior official in the Ministry of Defense after a similar photo circulated at a local museum. The current ruling party, Citizens for European Development of Bulgaria (GERB), reacted to the incidents and said it would not tolerate similar incidents.
An Israeli diplomatic source who spoke about the incident said that the matter could not be received lightly. "We see the incident severely because the Holocaust is not the subject of jokes and laughter," the source said, adding that "the resignation of the deputy minister was appropriate in light of his inappropriate behavior."